WELCOME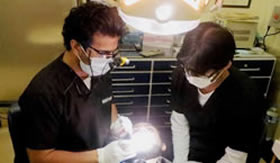 Thank you for visiting the web site of DENTAL ART. Our site provides important information that will help you become familiar with our practice.Please feel free to call us anytime. We would love to take this opportunity to introduce ourselves and we look forward to providing you with quality dental care.Our philosophy - Affordable, Gentle and Effective care. The team of trusted dentists at DENTAL ART ready to look after your teeth and give you the confidence to smile again!

We want you to know that in our office you can expect to be treated with respect at all times. We are dedicated to provide dental care with consideration of individual circumstances. Our relaxing, comfortable and friendly atmosphere is designed to put you at ease whilst our professionally trained staff provide you with solutions to suit your requirements. At our dental clinic, we employ the latest development in dental materials and technology. So you can be assured that the treatments you get are at the highest standards and effectiveness, and is also affordable.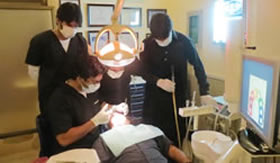 We strive to deliver the best diagnosis and treatment that dentistry has to offer. Our team of highly skilled and experienced dentistSwill always provide you with different treatment options and discuss with you helping you choose the right option, given your problem, budget and availability. Our team offers a completely transparent service, so you feel in control over your treatment.

We encourage you to involve yourself in your own treatment and ask questions throughout. In our opinion, an informed and involved patient is most likely to achieve the highest level of healthcare. We believe that these goals can be met through a continuous and open dialogue between you and our entire team. We look forward to working with you to achieve a healthier smile.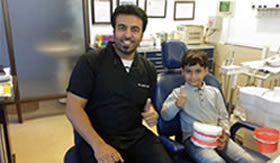 Our sterilization procedures comply with the AUS/NZ standards, which is one of the most highest standards in the world. Safety of you and your family is not a compromise in our practice; we make infection control procedure a priority at our practice.